The Linguistics University of Nizhny Novgorod (LUNN) was founded in 1917. It is a state-of-the-art educational environment that combines century-old traditions and innovations of world-class linguistic education.
300 places for foreign students through Rossotrudnichestvo
17 foreign languages (western and oriental, including rare ones)
proficient linguistic and cross-cultural training for further education in Russia
10 cultural and educational centers, 9 international science and research laboratories
17 specialties including programs taught in English
proficient faculty (13 native speaker professors, over 80% of the faculty have PhD and Doctorate degrees)
winning academic mobility and joint scientific research programs
flexible cross-cultural, project management, networking and EdTech competences
internalization of scientific and pedagogical activities
breakthrough models of pre-university training, career orientation and life-long learning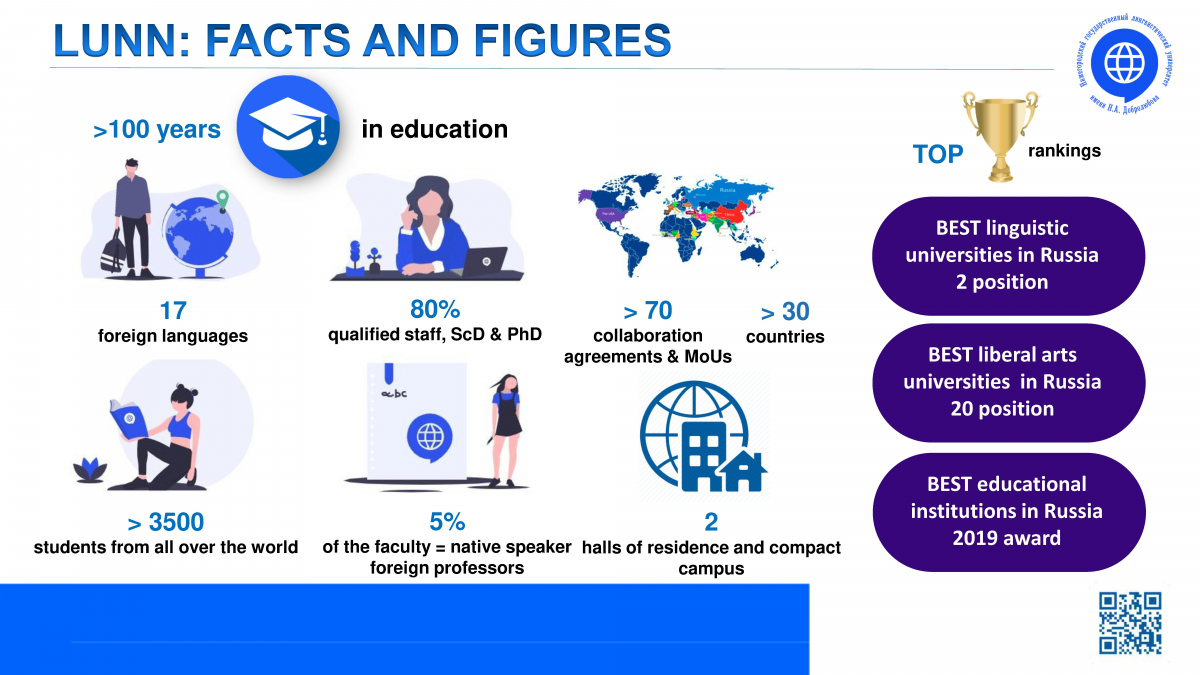 The Linguistics University of Nizhny Novgorod is one of the leaders in promoting the Russian language abroad. It provides quality training of foreign students and opens Russian educational centers in the countries of South-East Asia. Russian language winter and summer schools held by the university enjoy the utmost of their popularity.
Scientific and applied research works in the fields of linguistics, philology, translatology, international relations, linguistic security, world economy, and cross-cultural communication ensure high prestigious ratings of the Linguistics University at the international and national levels.
The University participation in professional communities and international organizations, expert and analytical work result in efficient industrial and educational cooperation.
Today more than 3000 students from different countries study at LUNN, form flexible modern competences, which makes them highly demanded specialists in any sphere worldwide.
Welcome to the Linguistics University of Nizhny Novgorod! Make your best possible future real!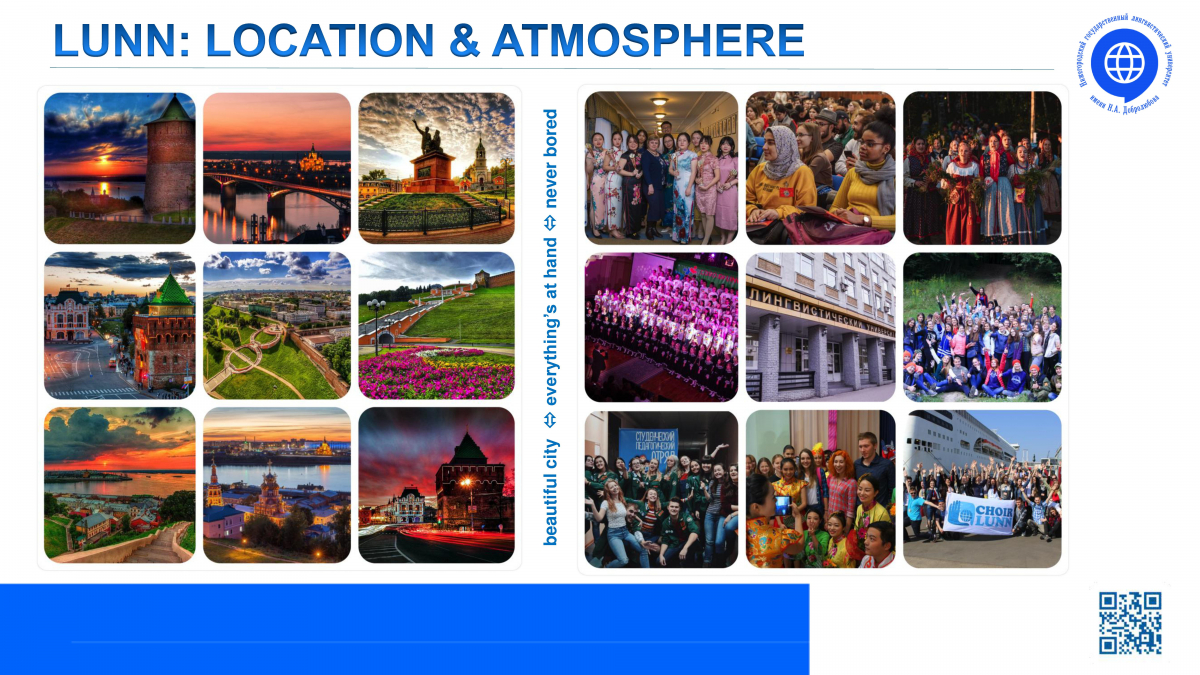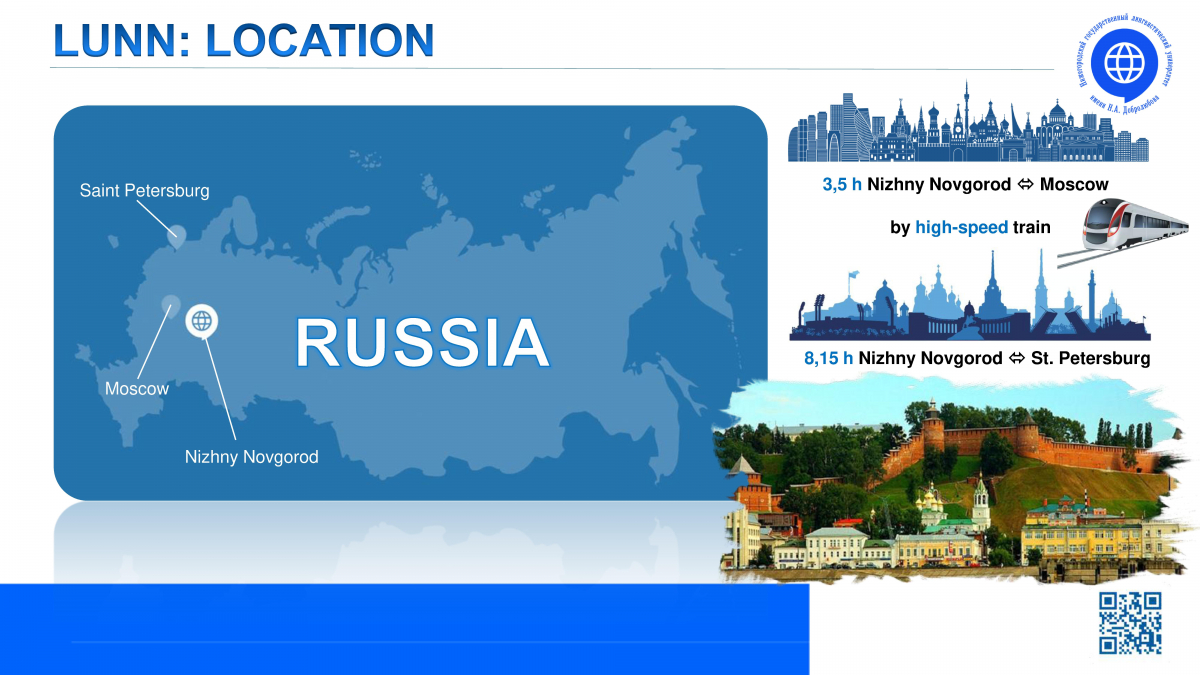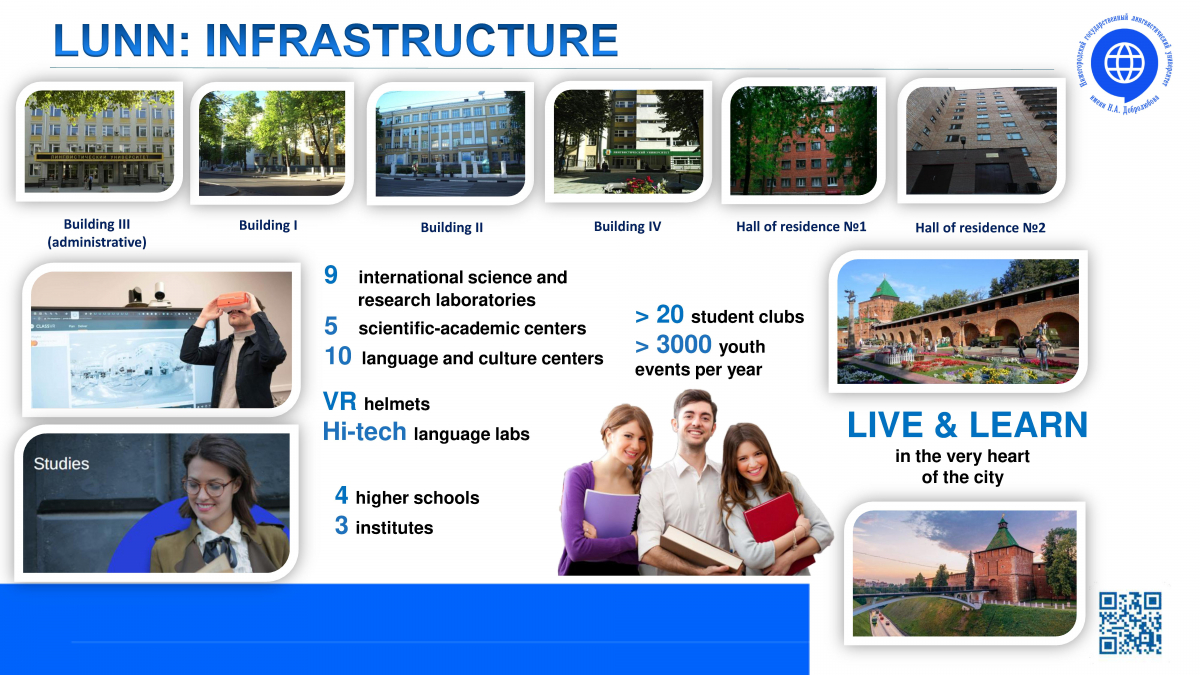 The latest updating: 14 June 2021
А person responsible for the information: Anna M. Gorokhova,
Vice-rector for Science and International Cooperation
8 (831) 416-60-05